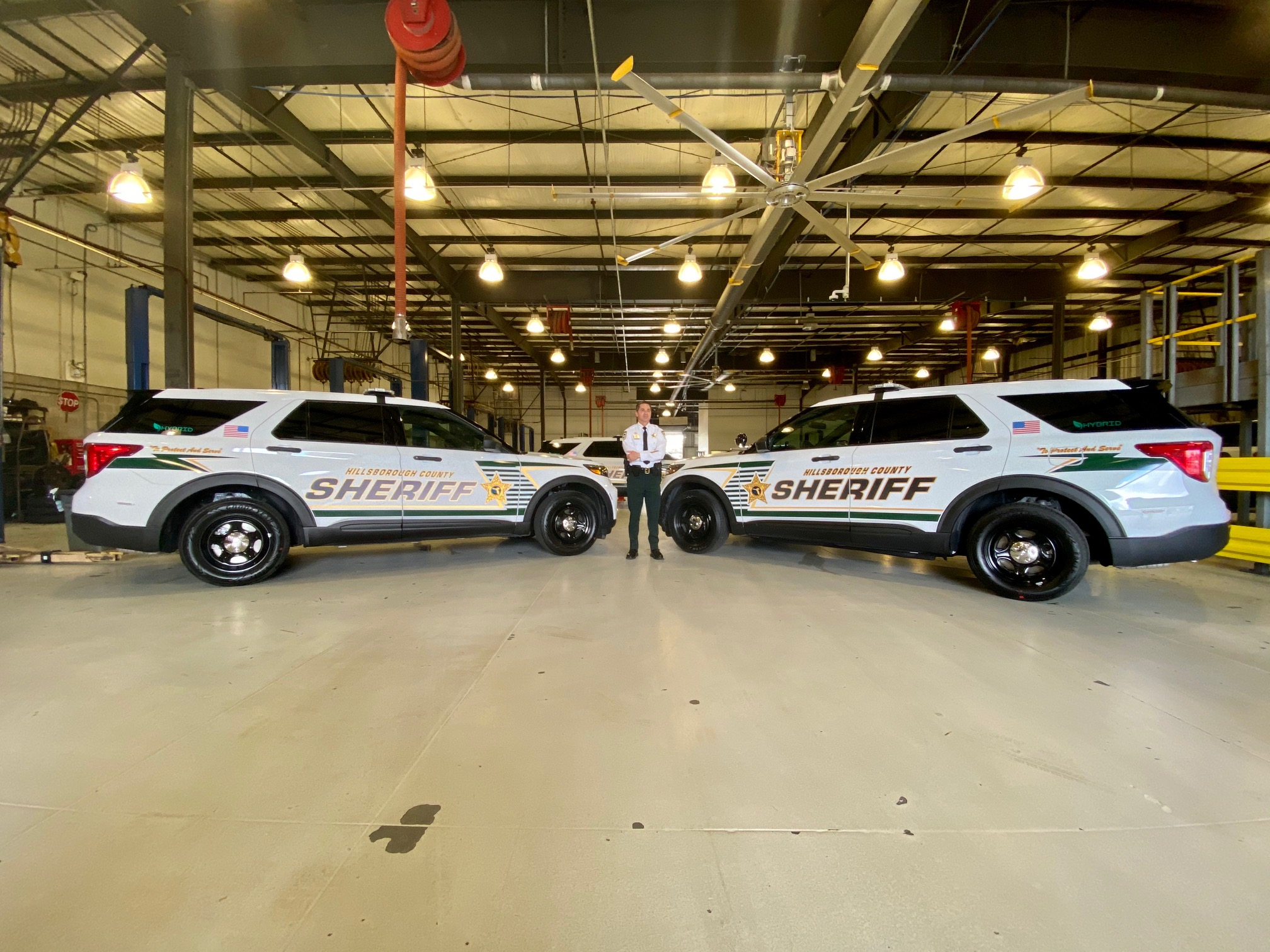 The Hillsborough County Sheriff's Office recently added 25 new Ford Hybrid Interceptors to its vehicle fleet.
Ford estimates the Interceptor with standard gas gets about 17MPG, while the hybrid vehicle is estimated to get an average of 24MPG. Not only will HCSO save money on gas prices but also this move can help reduce our carbon footprint.
"Protecting and serving the community is more than just taking criminals off the streets," said Sheriff Chad Chronister. "Here at the Hillsborough County Sheriff's Office, we are committed to leaving the community better than we found it. A big part of that is being good stewards of our environment."
The Ford Hybrid Interceptors cost about $35,000 per vehicle.
"We are hopeful and look forward to validating, through this pilot program, that the fuel savings will off-set and exceed the initial capital expense," said Sheriff Chad Chronister. "Not to mention the environmental benefits, which is certainly enough justification for this investment."
Additional Images