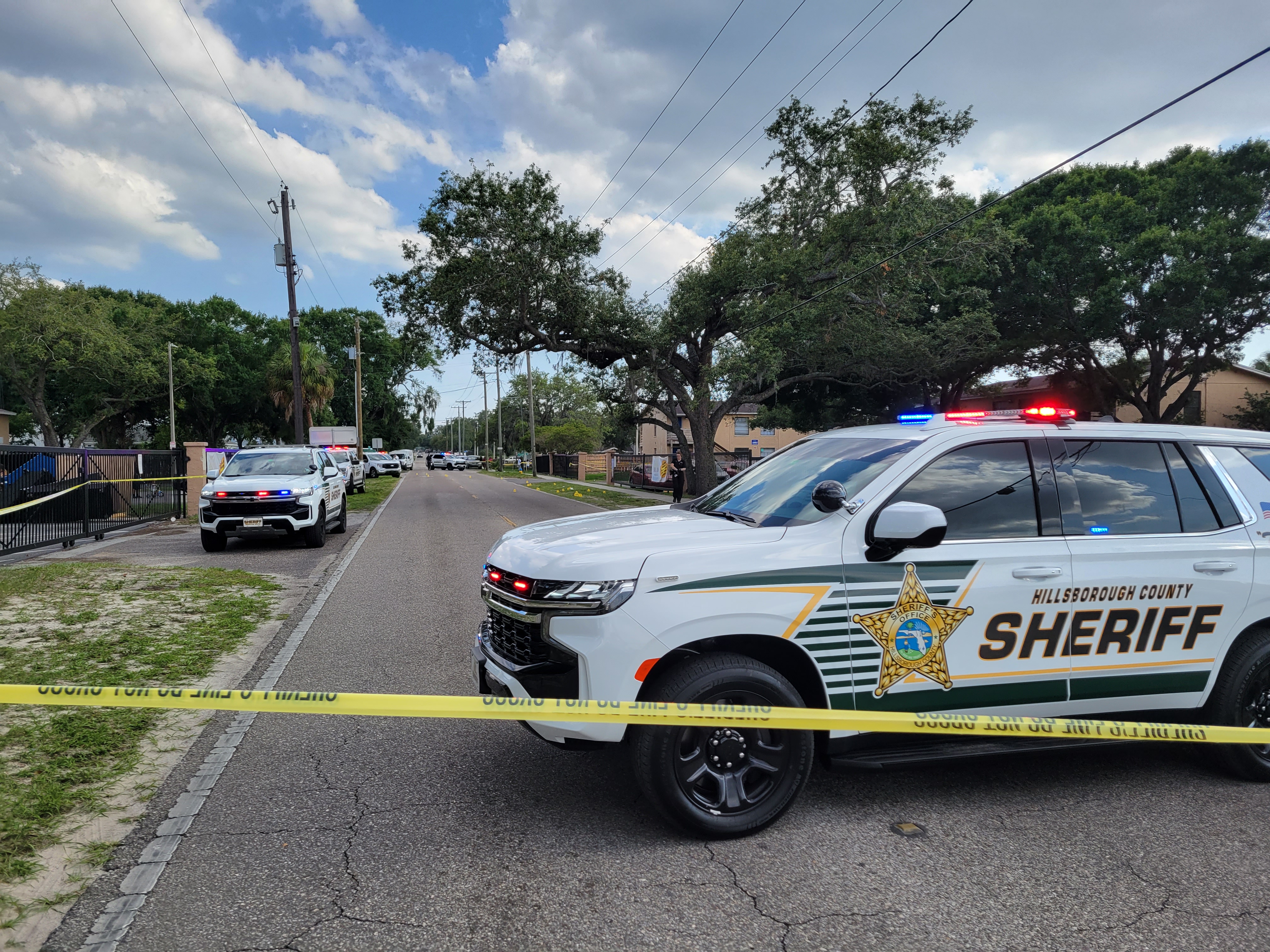 Detectives have located the vehicle believed to have been involved in a homicide on the 6800 block of N 50th Street in Tampa.

Deputies responded to the Del Rio Apartments on Monday, May 29, 2023, shortly after 2:15 p.m. when calls came into the HCSO Communications Center about gun shots being heard. When deputies arrived they found a deceased male in front of the complex. Through the course of the investigation, detectives discovered that a vehicle was traveling past the Del Rio Apartments and opened fire several times in the direction of the complex, and then drove away. Shortly thereafter, the vehicle in question was found and is now part of the investigation.

"Our detectives work hard to solve these cases, and ensure the violent criminals that terrorize our communities see justice," said Sheriff Chad Chronister. "This shooting not only killed a man, but it endangered the lives of families who were nearby enjoying their Memorial Day."

Currently, there is no suspect in custody and no information as to the intended target of the drive-by shooting. It is unclear as to if the victim knew the people in the vehicle where the shots came from.

The Hillsborough County Sheriff's Office continues to urge the public to reach out if they know anything about what happened in this fatal shooting. Those wishing to speak with our detectives can call 813-247-8200.

___________________________________________________________________

ORIGINAL RELEASE: MAY 29, 2023 - 6 p.m.

Detectives are currently at the scene of a fatal shooting in the Nuccio area.

On Monday, May 29, 2023, at approximately 2:15 p.m., the HCSO Communications Center started receiving several calls about a shooting on the 6800 block of N 50th Street in Tampa. When deputies arrived, they found one person deceased. A homicide investigation is currently underway.

"At this time, Detectives are working diligently to gather information about exactly what occurred," said Sheriff Chad Chronister. "We are early in our investigation and ask anyone with information that could help us solve this case to contact the Hillsborough County Sheriff's Office."

PIO Marco Villarreal is currently at the scene, and can provide an on-camera update to media at 6:30 p.m. Crews can park in the strip mall located at N 50th Street and E Sligh Avenue. Media planning to go to the scene, is asked to RSVP to publicaffairs@teamhcso.com.

If anyone has information regarding this case, please call #teamHCSO at 813-247-8200.