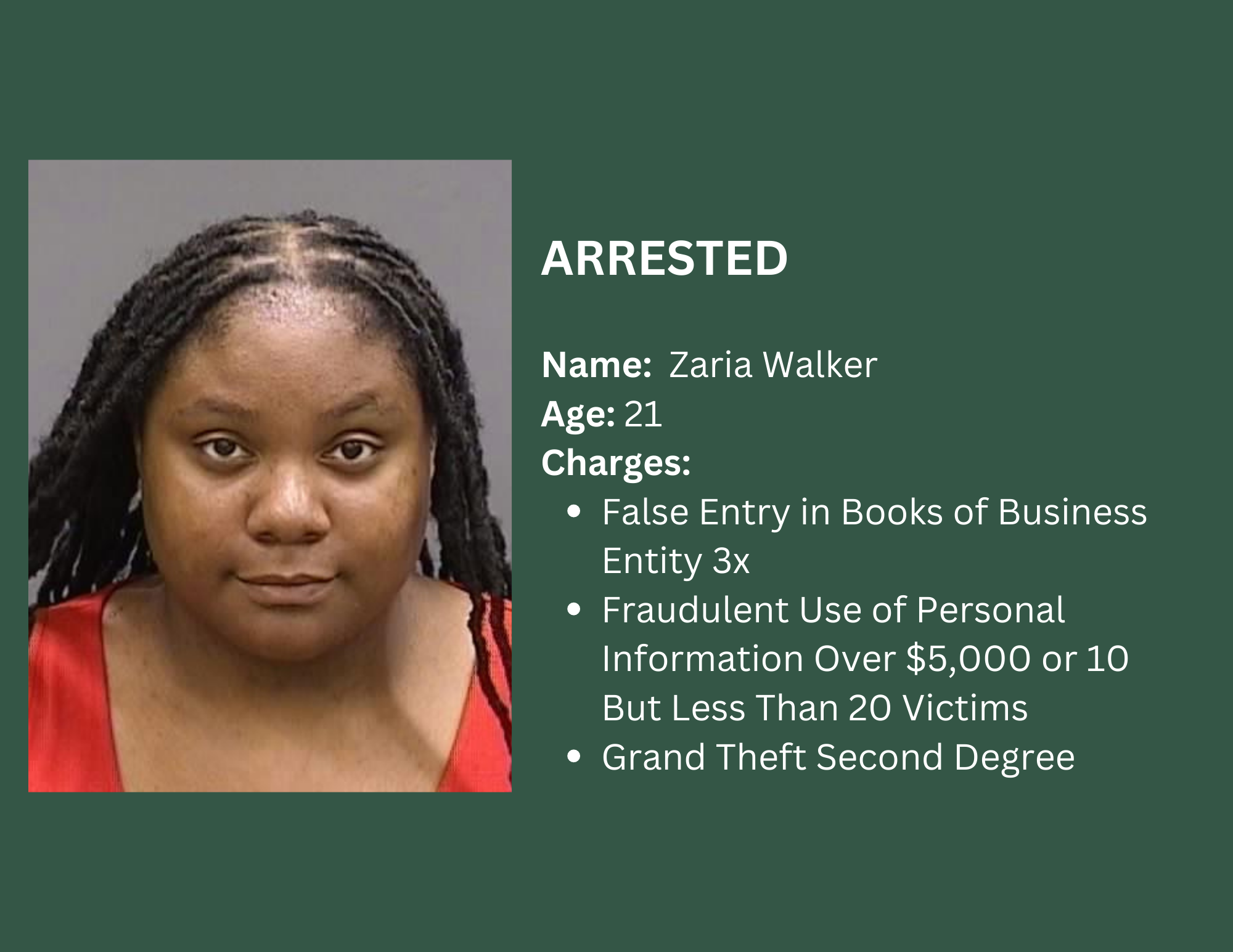 Economic Crimes detectives have arrested a Tampa woman for fraudulently stealing money while charged with a non-profit organization's payroll.

On August 16, 2022, 21-year-old Zaria Walker was hired as a contract employee for Phoenix House, a non-profit that helps those struggling with substance abuse. From November 25, 2022, to December 12, 2022, while working as a Payroll Administer, Walker entered unworked hours for an employee who no longer worked there and had the money deposited into a bank account she opened using a third victim's personal information. Through investigative means, detectives were able to link that account to Walker. In total, the rogue employee stole $25,103.

"It's disgusting to think that this person used her smarts and skills to steal money from an organization that only tries to save people from addiction," said Sheriff Chad Chronister. "She was trusted to pay the hard-working employees at the Phoenix House; instead, she worked the system to fatten her bank account."

Zaria Walker is facing charges of False Entry in Books of Business Entity 3x, Fraudulent Use of Personal Information Over $5,000 or 10 But Less Than 20 Victims, and Grand Theft Second Degree.

Individuals that may have additional information on this particular case are asked to call 813-247-8200.

Attached to this press release are photos of Zaria Walker taking money out of an ATM with the fraudulent card.
Additional Images