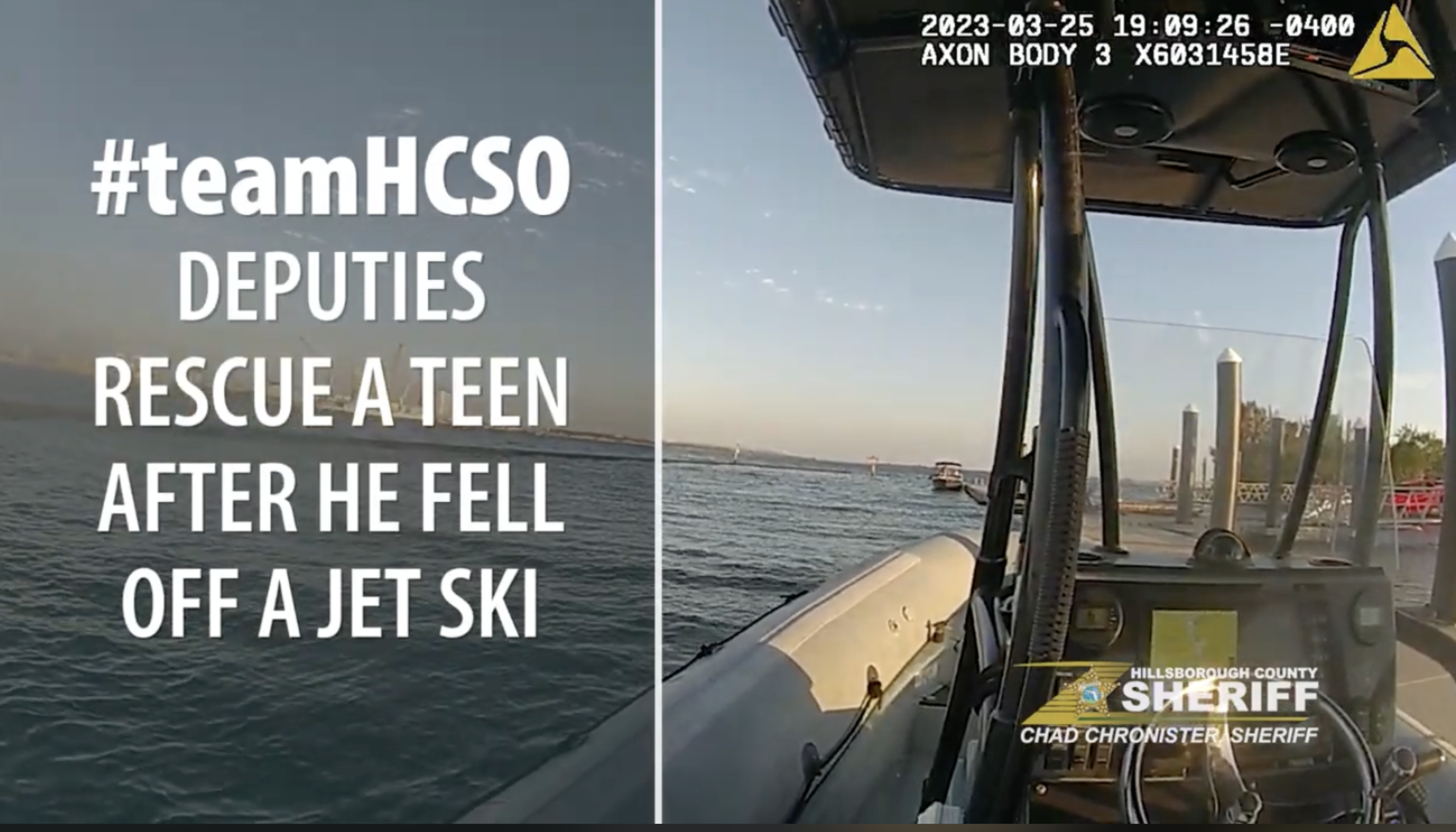 The Hillsborough County Sheriff's Office rescued a 17-year-old boy after he fell off a jet ski Saturday evening near Fantasy Island in Tampa.

WATCH VIDEO HERE
On March 25, 2023, just after 7 p.m., a teen jet ski operator approached a deputy at the Davis Islands Boat Ramp at 864 Severn Avenue in Tampa. The teen frantically explained that his friend was no longer on the jet ski with him and had fallen off somewhere in Tampa Bay. He told deputies he and his 17-year-old friend were traveling from Fantasy Island, and he had no idea where or when his friend fell off.
The Marine Unit quickly followed the teen, backtracking his route on the water. With assistance from teamHCSO's Aviation Unit, deputies were able to locate the passenger in the water. The teen climbed aboard the vessel with no injuries to report.
"This was such a frightening situation," said Sheriff Chad Chronister. "This is a high-traffic boating area, making it especially hazardous. I'm so glad these teens wore life vests because this could've ended tragically. I commend our deputies for acting so quickly."
The Marine Unit transported the teenager to Davis Islands to safety.