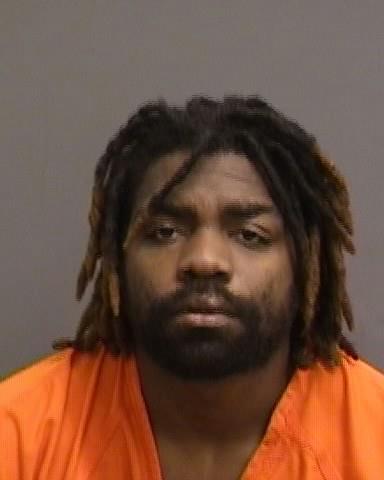 Detectives have arrested a suspect for the fatal shooting of a victim who was driving in a West Hillsborough County neighborhood.
On November 25, 2022, at approximately 8:30 p.m., the Hillsborough County Sheriff's Office received a call about a shooting in the area of Chapel Hill Court and Timberlane Drive. When deputies arrived at the 7-11 at 8801 North Memorial Highway, they found a man with an upper body gunshot wound. He was taken to St. Joseph's Hospital by Hillsborough County Fire Rescue.
Through investigative means, HCSO detectives learned, the suspect, Michael Goggins, 29, was traveling southbound in the 6700 block of Timberlane Dr. in a gray Dodge van, when he honked and passed the victim, who was driving a white Ford F-150. Googins drove ahead and ultimately stopped at a home, exited the van, pulled a firearm from the back of the vehicle, and shot at the white truck as it eventually passed by, striking it several times, and hitting the driver. Other passengers in the vehicle were able to escape in the truck to the 7-11 and call 911.
After a thorough investigation, detectives arrested Goggins on December 27, 2022, and charged him with one felony count of Attempted Murder in the Second Degree Firearm - Discharge, and two counts of Aggravated Assault With Intent To Commit A Felony With A Weapon. He later bonded out.
On January 16, 2023, the victim died. The Hillsborough County Medical Examiner ruled the manner of death to be homicide.
"It is absolutely heartbreaking to hear of the violence that fell upon this family by the actions of a person who has no regard for human life. Our hearts and prayers go out to the family who went through the agony losing a loved one to senseless violence," said Sheriff Chad Chronister. "I commend the hard work of our detectives and deputies who were determined to discover the truth, and arrest the suspect responsible."
On January 18, 2023, deputies executed a warrant and arrested Michael Goggins. His Attempted Murder charge has now been upgraded to Murder in the Second Degree Firearm - Discharge.