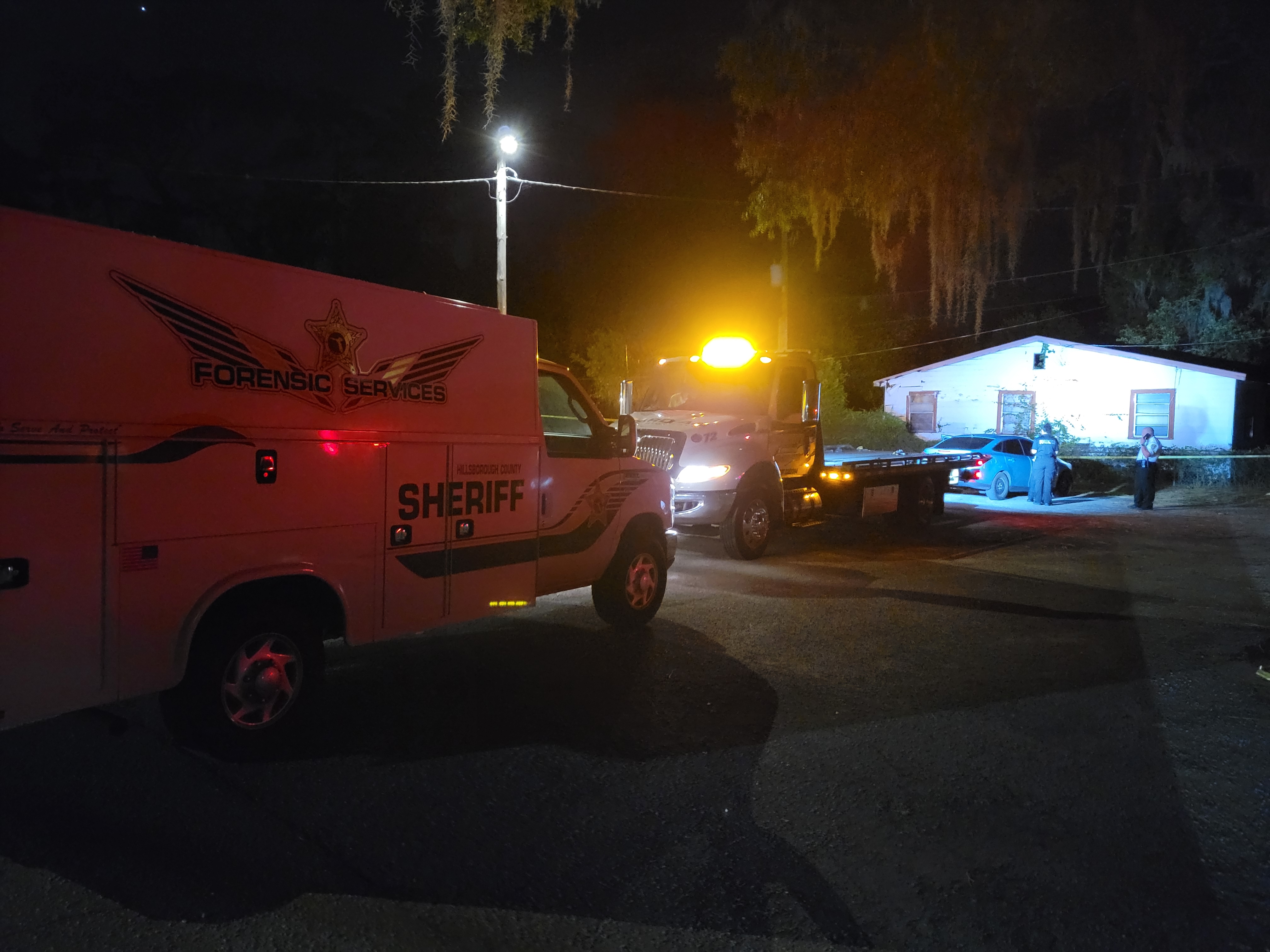 UPDATE, June 9, 2023:
The Hillsborough County Sheriff's Office has arrested two teens connected to a homicide in Thonotosassa.

On June 7, 2023, probable cause was developed for Saviyon Woods, 18, and an arrest warrant was issued for First Degree Felony Murder and Robbery with a Firearm. Detectives arrested Saviyon Woods without incident.

On June 9, 2023, a second suspect, Samir Young, 17, was taken into custody based on an active warrant for First Degree Felony Murder and Robbery with a Firearm.

"These arrests send a clear message that we will not tolerate violent crimes in our community," said Sheriff Chad Chronister. "Our commitment to protecting the residents of Hillsborough County remains unwavering, and we will continue to work t to ensure the safety and well-being of our residents."

The investigation remains active, and any updates will come from the Public Affairs Office.

Original Release;

Detectives are investigating a homicide in the Thonotosassa area.

On Sunday, May 28, 2023, at approximately 4:01 p.m. the HCSO Communications Center received a call about a person found injured inside a vehicle on the 11700 block of Williams Rd. When deputies arrived they found a male victim inside a vehicle with upper body trauma. That person was declared dead at the scene.

"It's sad to hear that a family is mourning the loss of a loved one at the hands of another," said Sheriff Chad Chronister. "Our detectives will work dilligently to find the person responsible, and that they have their day in court."

Investigators are currently investigating the evidence from the scene and piecing together what happened. While it appears that there is no threat to the public related to this case, anyone with information is urged to call teamHCSO at 813-247-8200.
Additional Images