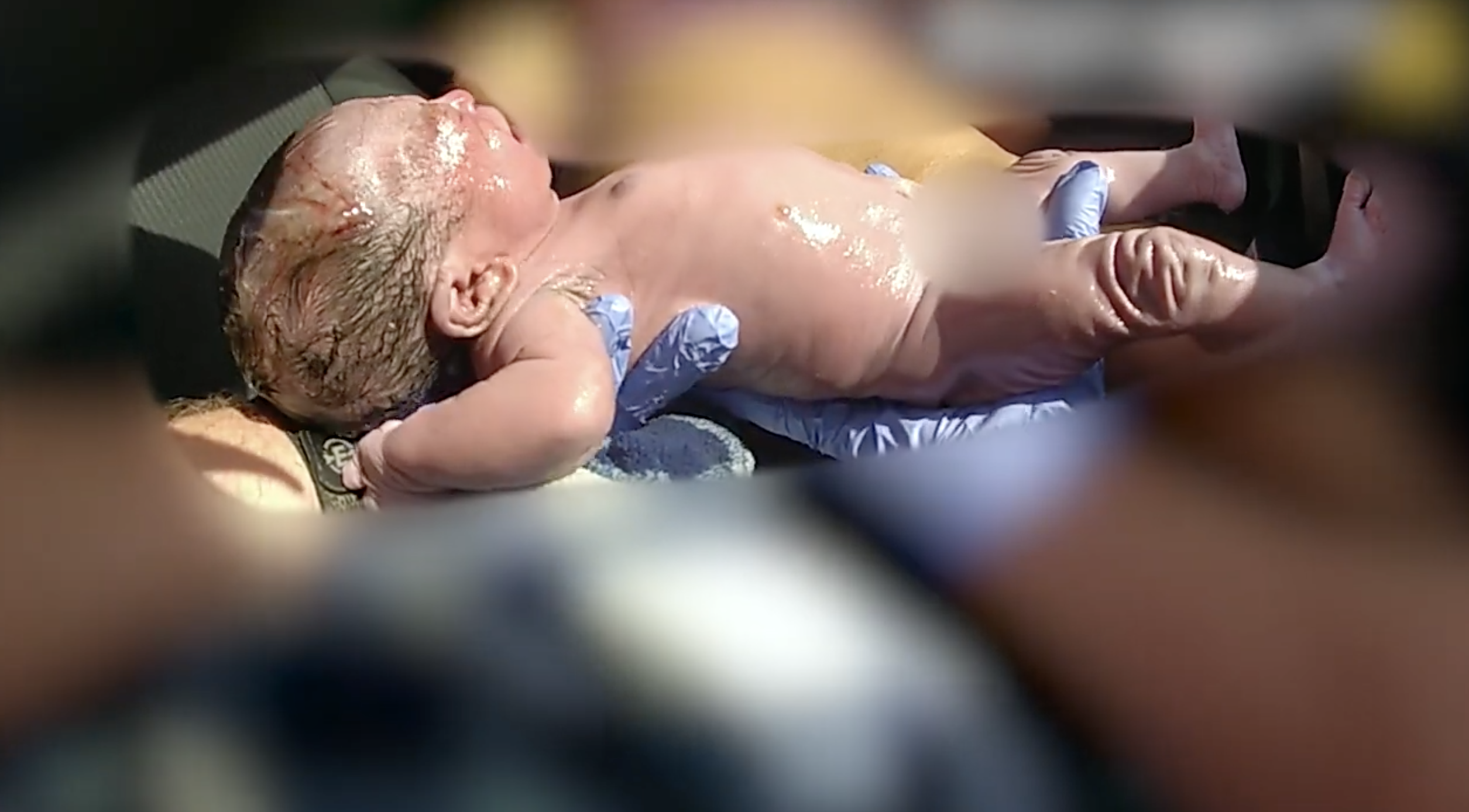 A Hillsborough County Sheriff's Office deputy successfully helped deliver a baby on the shoulder of Highway 60 in Plant City.

On Sunday, April 30, 2023, a driver approached Master Deputy Daniel "Red" Jones in a panic. The driver stated his pregnant wife was about to give birth. Master Deputy Jones immediately called for Hillsborough County Fire Rescue to respond. Without hesitation, he sprang into action to assist the mother in delivering her baby on the side of the road. He provided constant encouragement and emotional support and utilized his training to ensure a safe delivery. Within minutes, a beautiful, healthy baby girl was born.

"I am extremely proud of Master Deputy Jones's quick actions and dedication to serving our community in any capacity," said Sheriff Chad Chronister. "This is his third time assisting a citizen with delivering a baby! While delivering in the front seat of a car was not the original birth plan, Master Deputy Jones reassured the mother of six that she was in good hands. I wish mom, dad, and their new baby girl all the joy and happiness. Congratulations!"

HCFR transported both mother and child to a nearby hospital for further evaluation and care.

Master Deputy Jones has been with teamHCSO since December 2001 and currently serves HCSO's patrol District II. He was thrilled to help welcome this baby girl into the world and even recommended that they name the baby "Red."

Body Worn Camera video from the incident can be viewed here.