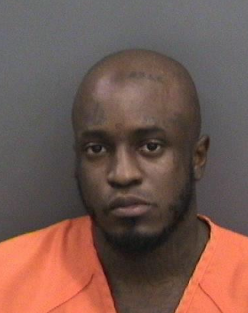 Update: March 20, 2023
A man wanted for the murder of a young child in Hillsborough County was arrested today in North Carolina. Claude Brooks, 35, has been wanted since 2021, when the Hillsborough County Sheriff's Office issued a warrant for his arrest after interviews and forensic evidence established that Brooks was responsible for a child's death.
"The victim's family, along with our detectives, can rest a little easier knowing this suspect is now behind bars," said Sheriff Chad Chronister. "This act of cruelty was a tragedy and will not be forgotten. There is collective outrage at #teamHCSO over this case, and we're committed to bringing Brooks to justice."
Brooks was arrested in Pitt County, NC, and will be extradited to Hillsborough County for trial.
Please contact the Pitt County Sheriff's Department for an updated mugshot. The attached mugshot is from an arrest in 2018.
February 3, 2021
The Hillsborough County Sheriff's Office is asking for the public's assistance in locating a murder suspect.
On Monday, January 11, 2021, deputies obtained an arrest warrant for Claude Brooks, 33, following a year-long investigation surrounding the death of a child. On December 30, 2019, deputies and paramedics responded to a home located on the 9000 block of Sunset Drive in Tampa, where a family member found a young child unresponsive. The child passed away at Brandon Regional Hospital shortly after being transported.
After conducting several interviews and follow-up interviews, collecting forensic evidence, and reviewing autopsy results that indicate the child sustained serious physical injuries, detectives believe Brooks is responsible for the child's death.
"Detectives have been working this case for more than a year, determined to uncover the real reason why this innocent child died," said Sheriff Chad Chronister. "At the time of the call, deputies did not find any indication of foul play, but after further investigation, detectives obtained enough evidence to charge Brooks with First Degree Murder While Engaged in Aggravated Child Abuse."
Anyone who sees or knows where Brooks is located is urged to call the Hillsborough County Sheriff's Office at (813) 247-8200.