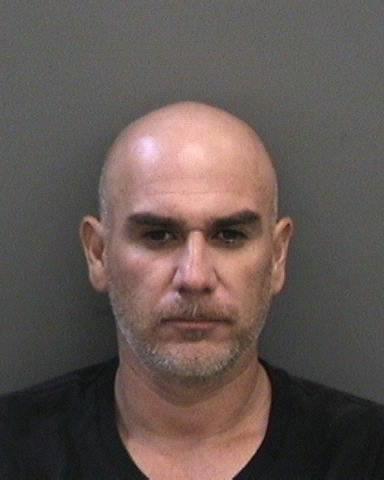 The Hillsborough County Sheriff's Office is investigating an incident that would end with a deputy-involved shooting.
Just before 12:00 a.m. on June 8, 2022, deputies were dispatched to the 5600 block of Center Street, where the complainant reported a homicide in the area.
Upon arrival, the complainant directed deputies toward another property, within the 5600 block of State Road 674, where they located the body of a deceased male with upper body trauma in a nearby vehicle. Deputies later learned the complainant was a friend of the suspect.
On the property where the decedent was discovered, deputies were alerted to a man shouting profanities from a shed. Deputies attempted to enter the shed, but it was locked. They then heard the man announce he was armed and had a hostage with him. The responding deputies heard a female voice coming from inside the shed. The suspect would later make threatening statements toward the deputies on the scene. It was determined that the barricaded man was the suspect in the homicide that had taken place earlier.
At 12:39 a.m., HCSO's SWAT Team, Crisis Negotiation Team, and Bomb Disposal Team were activated to assist with the investigation. Negotiators had dialogue with the male suspect for nearly nine hours. Over the course of the standoff, the suspect became increasingly more hostile and made several statements, including:
"I promise I'll die here today."
"I'm not coming out, and I'm not letting [the victim] out."
Out of fear for the hostage's life, the suspect was shot by a SWAT operator. The hostage was recovered safely. SWAT operators and medics immediately began lifesaving measures on the suspect, and he was transported to South Bay Hospital, where he he was pronounced dead.
The name of the deputy involved is being withheld at this time, as he works in an undercover capacity with HCSO.
"Ultimately, this is never the outcome we want to see in incidents such as these," said Sheriff Chad Chronister. "Thanks to the brave actions of the friend who called our dispatch center to report the shooting, we were able to save a woman who was held hostage and was potentially in a life-threatening situation."
The suspect was identified as Juan Sarmiento, 42, and was known to law enforcement. He had been arrested on eight felony charges, including aggravated assault and aggravated battery with a deadly weapon. His most recent booking photo can be found below.
This remains an active investigation. All further updates will be sent from the Public Affairs Office.
Per HCSO policy, the Florida Department of Law Enforcement (FDLE) will investigate the deputy-involved shooting.