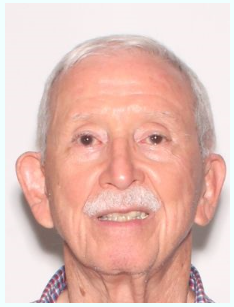 John Andrew Lopez, 88, was located in Holmes Beach (Manatee County) just before 2:30 a.m. on July 8, 2021.

Lopez, who suffers from dementia, was previously seen at approximately 12:30 p.m. on Wednesday, July 7, 2021. Lopez was wearing a black, long-sleeve dress shirt with blue jeans and a hat with the Manchester United logo. He was driving a 2017 Silver Honda CRV with a Florida license plate: HVVA76.

The Hillsborough County Sheriff's Office encouraged anyone with information on his whereabouts to call (813) 247-8200. Thank you to the Holmes Beach Police Department and the public for their assistance in returning Lopez home safely.