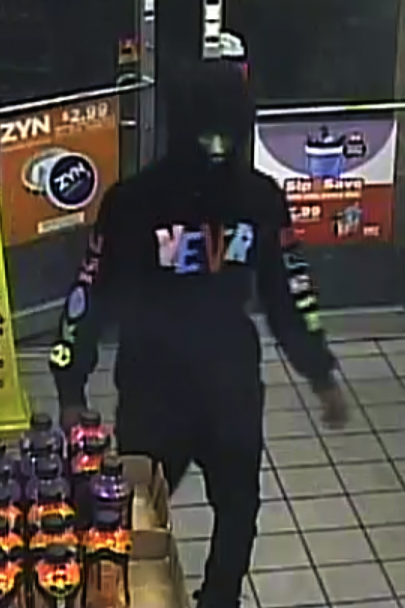 Hillsborough County Sheriffs Office detectives are looking for three suspects who robbed a Circle K gas station.

On Tuesday, August 9, 2022, at approximately 3:57 a.m. three suspects with covered faces and wearing hoodies ran into the Circle K gas station located at 5299 Ehrlich Rd in Tampa. One suspect was carrying a sharp object and pointed it at the clerk, while the other two suspects loaded up trash cans and a red container with tobacco products. In video provided in this press release, the suspects can be seen getting into a physical altercation with the store clerk. All three suspects left in an unknown direction.

"It is sickening to see these crooks take advantage of a business, and harm a clerk who's just trying to make an honest living," said Sheriff Chad Chronister. "We're asking our community to work with us as we investigate this robbery. We will not tolerate this illegal and violent behavior in Hillsborough County."

The suspect's descriptions are as follows:

Suspect #1: Black male, 20-22 YOA, 6'01,180 lbs, LSW black hoodie with yellow lining, black pants, and black and yellow gloves.

Suspect #2: Black male, 18-19 YOA, 5'04,170-175 lbs, LSW solid black hoodie, black pants, and black gloves.

Suspect #3: Black male, 17-18 YOA, 5'08-5'09,150-160 lbs, LSW black hoodie with white designs, black pants, and no gloves.

Anyone with information about the incident or suspect involved is urged to contact the Hillsborough County Sheriff's Office at (813) 247-8200. If you would like to remain anonymous, call Crime Stoppers of Tampa Bay at 1-800-873-TIPS (8477).

Video of the incident can be viewed here.
Additional Images