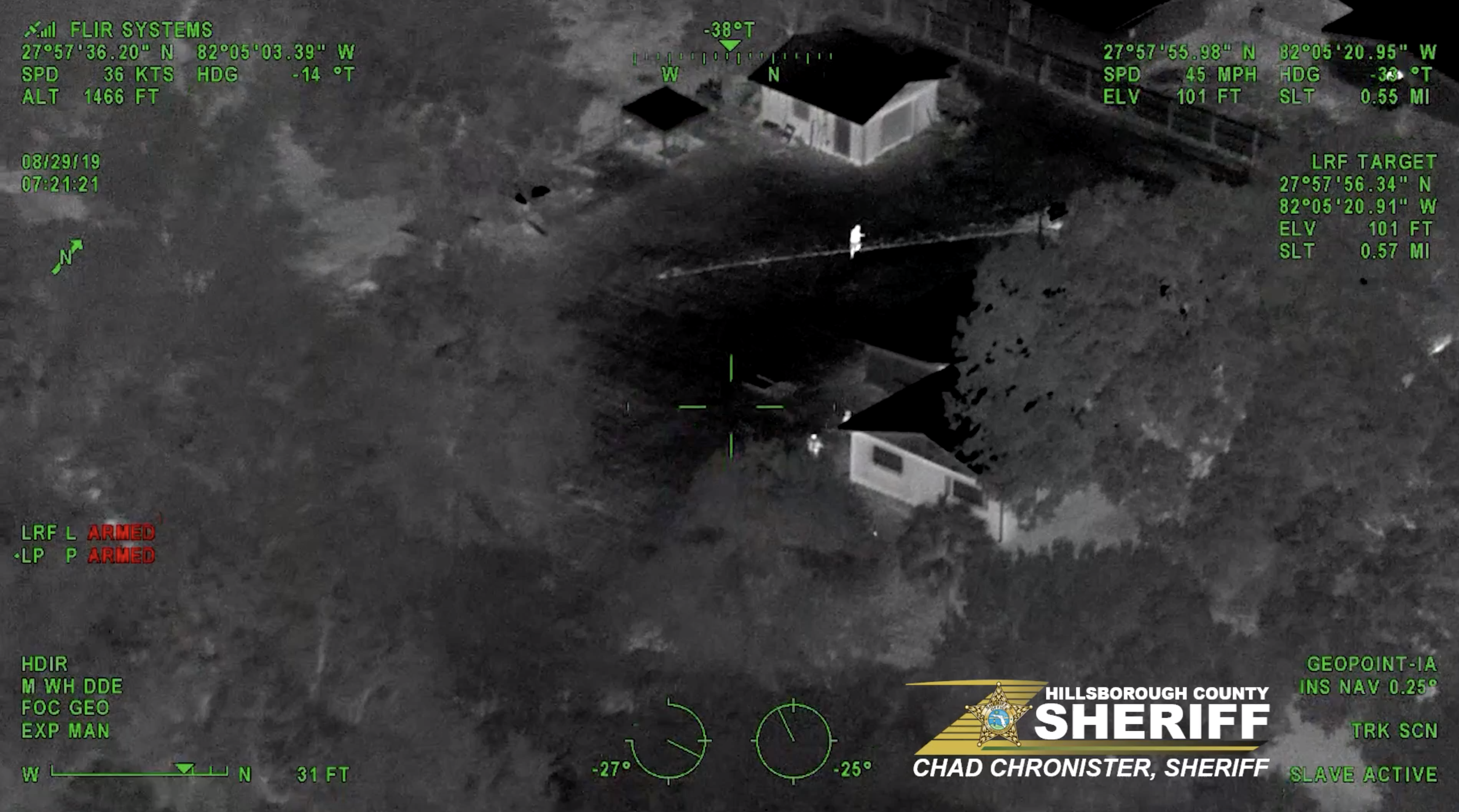 From criminal pursuits to search and rescue missions, the Hillsborough County Sheriff's Office Aviation Unit provides critical services in emergencies where every second counts, and an eye from above can make all the difference.

On Thursday, July 23, 2020, this specialized group's efforts and contributions to public safety were recognized at the 25th annual Forward-Looking Infrared (FLIR) Vision Awards. The competition compares state and local law enforcement agencies from across the country in their use of tactical airborne thermal imagery.

HCSO's skillful pilots and crews were among the top contenders and won 2nd place for "K9 Catches" and placed 3rd in the category of "Best FLIR Video." The honor comes with a $1,000 prize donation to HCSO's Lynn Sowers Foundation.

"Our aviation team is one of the best in the country and these prestigious awards reflect its professionalism and dedication," said Sheriff Chad Chronister. "Their passion to serve the people of Hillsborough County is on display every single day, every time they take off, until they land, and we could not be prouder of this great achievement."