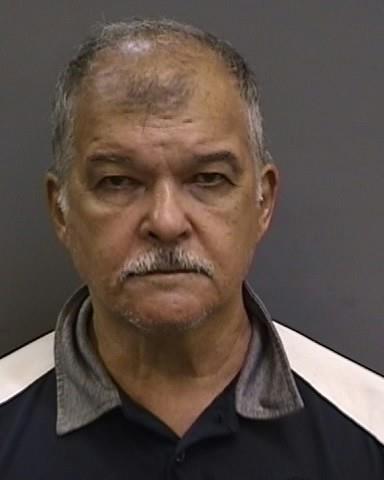 The Hillsborough County Sheriff's Office arrested a man who admitted to shooting at animals.
Osvaldo Aloma Garrido, 65, is incarcerated at the Orient Road Jail and is facing one charge of Aggravated Cruelty to Animals With a Weapon.
On November 12, 2022, around 8 p.m., deputies responded to a home in the 9700 block of Elm Way in reference to a neighbor's call for service. Residents nearby advised they heard shots and observed the suspect carrying a pellet rifle in front of his home. One witness told deputies that he retrieved the suspect's rifle and stored it inside his home without any resistance from the suspect. At the time, deputies determined no crime was committed. Deputies did not find any animals suffering from a shooting, nor did any witnesses observe the suspect firing shots at animals.
On November 21, 2022, detectives interviewed a witness in the same area who stated that a cat was found with several pellet shot wounds in its body several weeks before that date. Upon further investigation, detectives obtained records from a local veterinarian who confirmed the cat sustained multiple injuries from a pellet gun.
The following day, deputies interviewed the suspect who admitted to shooting at multiple cats in the area. Deputies executed a warrant on November 30, 2022, and Garrido was taken into custody without incident and placed under a $7,500 bond.
"I will not tolerate any act of animal cruelty in our county," said Sheriff Chad Chronister. "The suspect had no regard for the animals he injured and admitted to firing shots on various occasions. It's disheartening to know that there are individuals who intentionally harm animals. We will not condone violence against any animal and we will continue to make sure that individuals who commit these crimes are held accountable."
This investigation is active, any further updates will be released via press release from the HCSO Public Affairs Office.