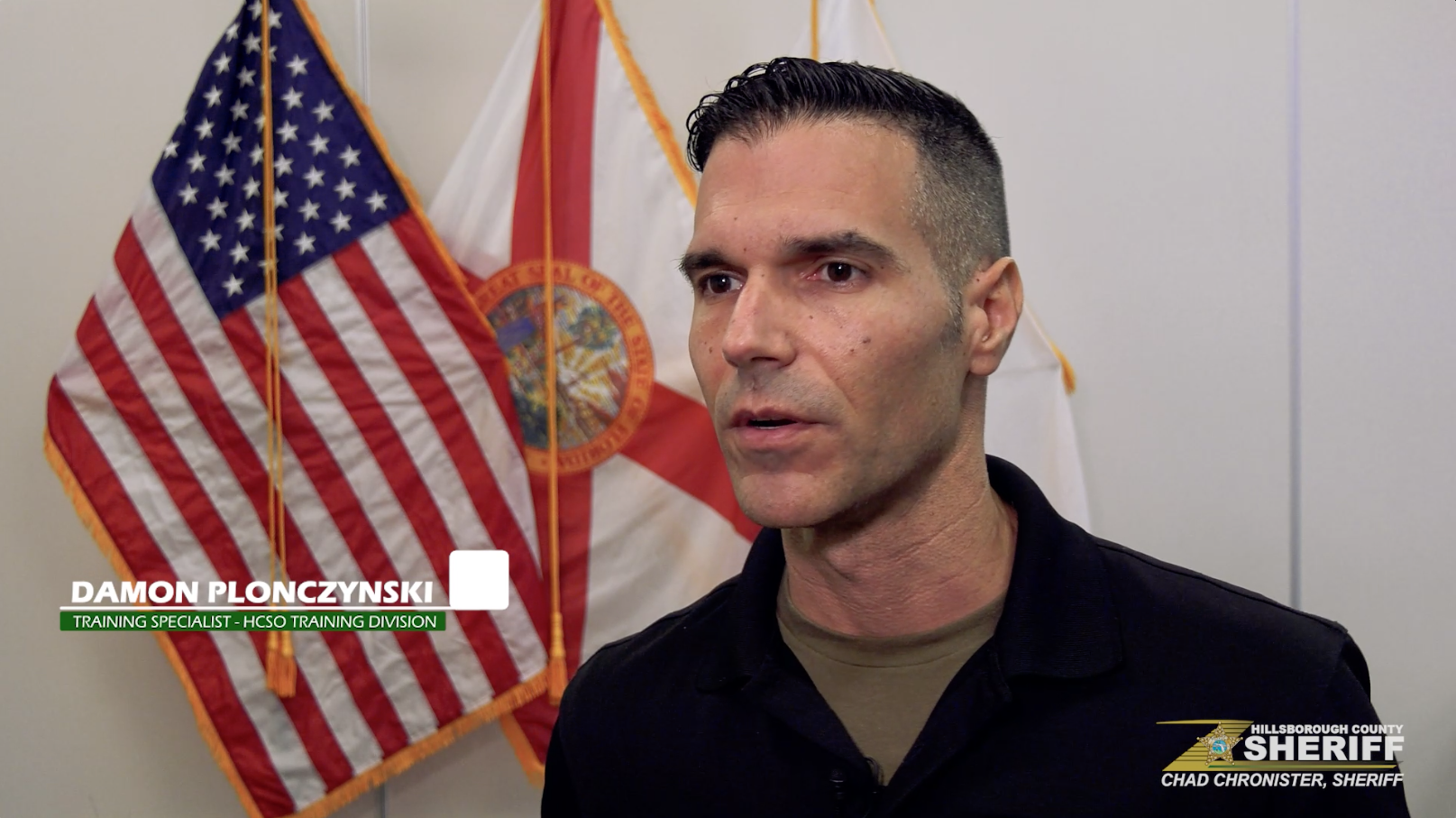 In remembrance of the terrorist attacks on September 11, 2001, the Hillsborough County Sheriff's Office is releasing a special edition of its "Before the Badge" series.

Twenty years ago, Damon Plonczynski was a 23-year-old New York City Police Department officer. He was only a year into his career when two hijacked planes flew into the twin towers at the World Trade Center.

Currently, Plonczynksi is a training specialist within HCSO's Training Division. In the days, weeks, and months following the attacks, Plonczynski worked various roles during the recovery efforts. He worked at the morgue and as a digger at Ground Zero. He also served as a sifter at the Staten Island landfill looking for personal items that could be used to identify victims of the attacks.

"That's probably one of the things that hit me the hardest," said Plonczynski. "If you were a victim, that was your last chance of being identified."

Today, he helps educate and prepare cadets for a career in law enforcement.

"Years after the September 11 attacks, we are lucky to have Damon on our team, where he now shares with cadets the experiences he had and the lessons he learned during one of the darkest times of our nation's history," said Sheriff Chad Chronister. "These very real and raw lessons will only better prepare future generations of deputies here at the Hillsborough County Sheriff's Office."

"Take your worst day, and now multiply it by 20, times can get that tough," added Plonczynski. "But you're always going to have your brothers and sisters in law enforcement to lean on."

This special edition episode of the series featuring Damon Plonczynski is available for viewing by clicking the link here.

"Before the Badge" showcases the trials and tribulations #teamHCSO staff has faced getting to where they are today. It will highlight the many different countries they are from, as well.

Anyone who is interested in applying for a career at the Hillsborough County Sheriff's Office should visit www.joinhcso.com for more information.
Additional Images